America
Course Fees
(in US Dollars)
Paid in full on enrolment
$1,382
Payment Plan
First payment required on enrolment - $144
Plus 10 monthly payments of $144
Total $1,584
$150 course-related costs (approximate)
Next Course Commencement Dates:
April 18th, 2023

May 30th. 2023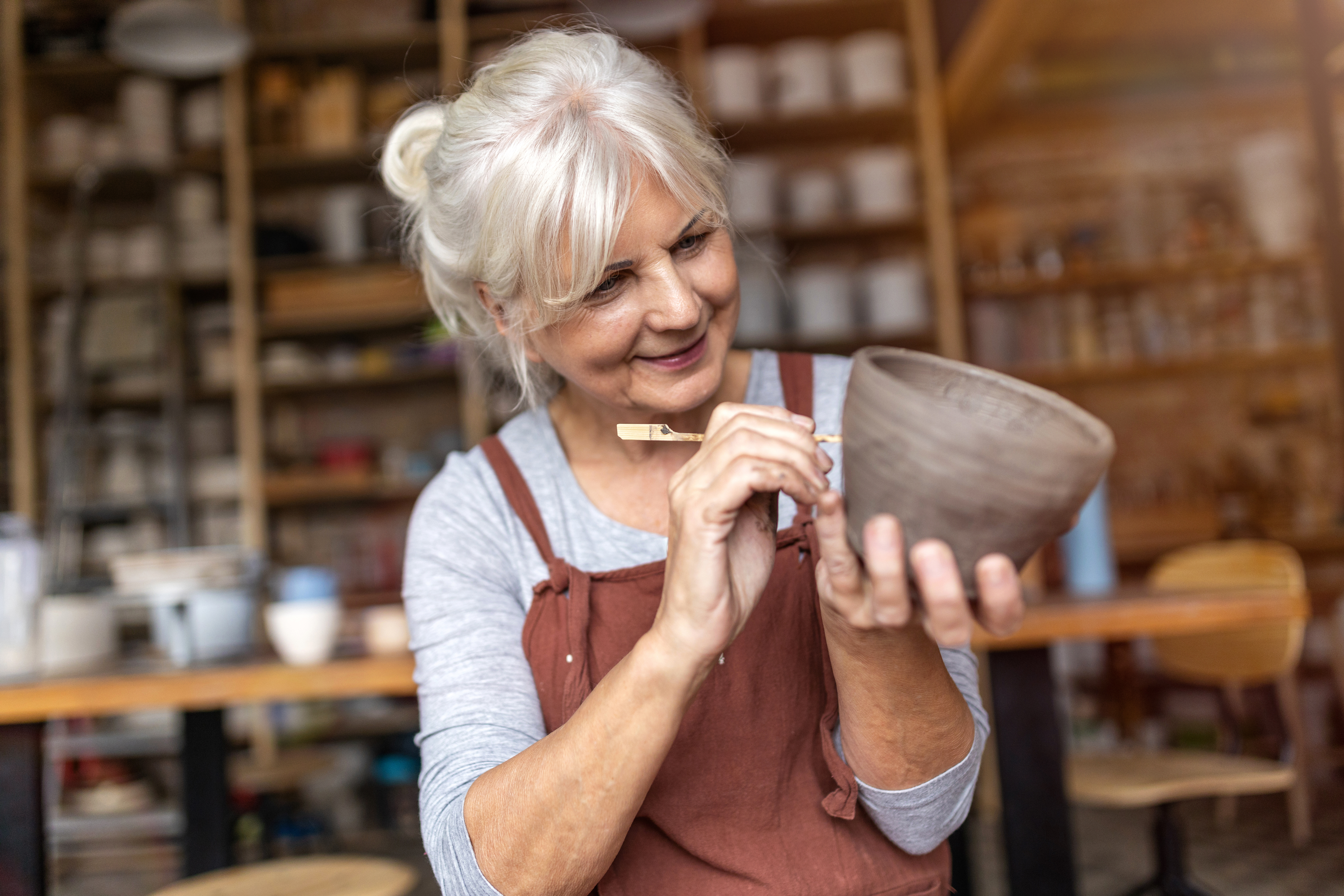 Canada
Course Fees
( in Canadian Dollars)
Paid in full on enrolment
$1,860

Payment Plan
First payment required on enrolment - $188
Plus 10 monthly payments of $188
Total $2,068

$200 course-related costs (approximate)

Next Course Commencement Dates:
April 18th, 2023
May 30th. 2023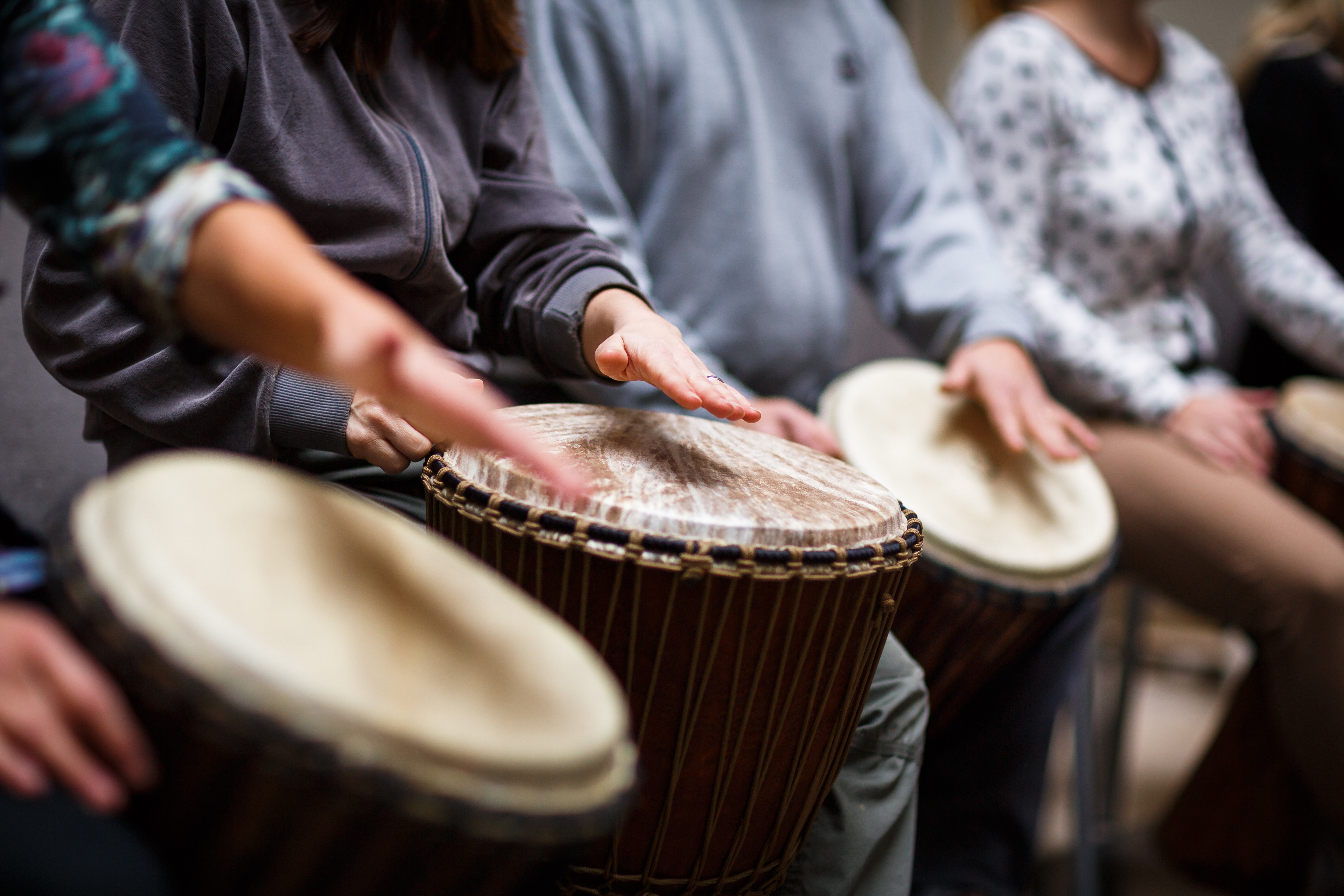 Other Countries
We currently provide the Holistic Integrated Creative Arts Therapy Practitioner Training Program in America, Canada, Europe, and throughout Asia.

There are licensed training providers in Ireland, the United Arab Emirates, the United Kingdom, Australia, and New Zealand who we have allowed to provide our courses through intellectual property licensing.

Gain the professional skills, industry knowledge, and confidence to build a rewarding holistic career.
Internationally Industry Accredited Training
Graduates can use the letters Mbe.HICATprac. after their names and can gain professional insurance
HICAT course graduates can join the following organizations:
International Institute of Complementary Therapists.
Complementary Medical Association UK.
Holistic Integrated Creative Arts Therapists Association
International Meditation Teachers and Therapists Association International
Practitioners of Holistic Medicine UK
International Association of Therapists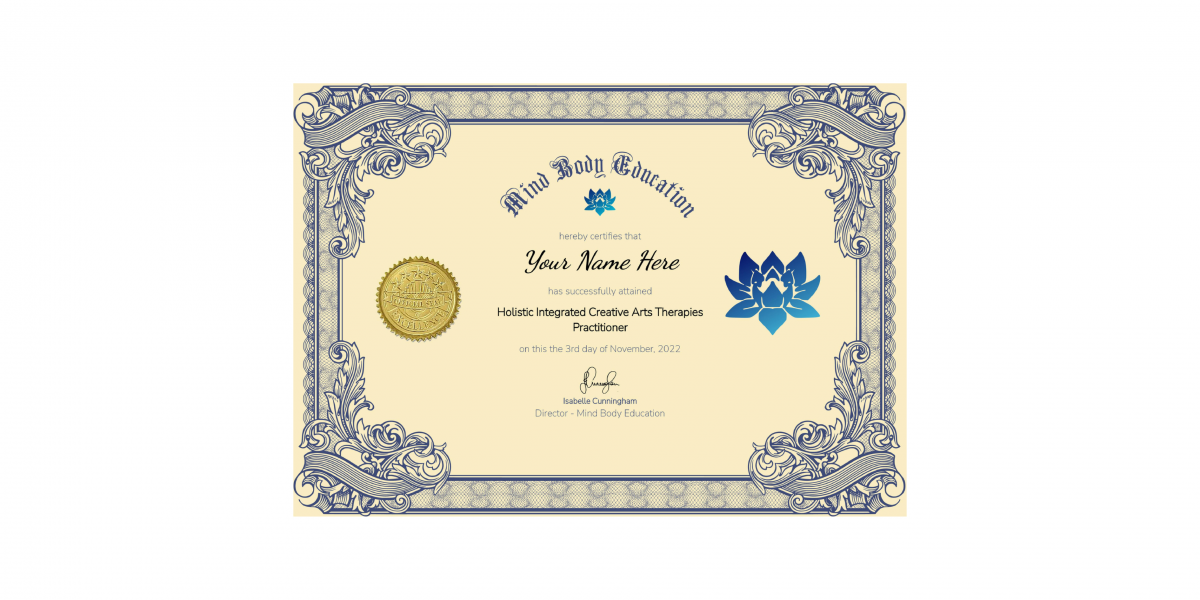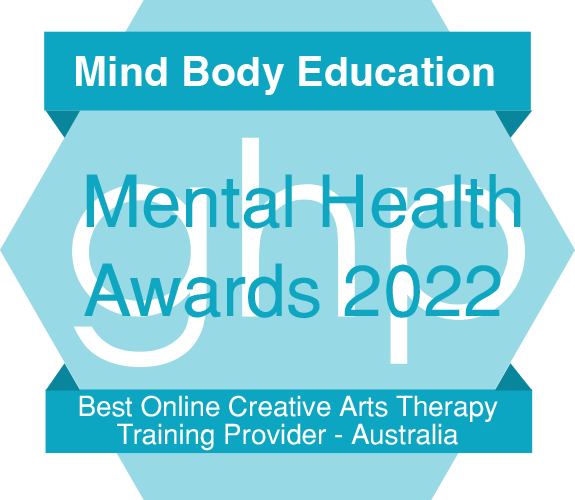 We are pleased to announce that Mind Body Education has won the Mental Health Awards 2022 - Best Online Creative Arts Therapy Training Provider (Australia)
The perfect combination of holistic healing therapies and creative arts.
Holistic Integrated Creative Arts Therapy is a mental health profession that uses the creative process to improve and enhance the physical, mental and emotional well-being of individuals of all ages.

This evidence-based therapy trains graduates to use a variety of creative modalities including art-making, dance, sculpture, drama, music, sound therapy, storytelling, meditation, and holistic counseling skills to guide clients in recognizing and overcoming trauma and limiting beliefs in an empowering, respectful, and highly effective way.

The blend of science and hands-on creativity makes this course extremely popular with a wide target audience and attracts people who want to develop a heart-centered career with a respected qualification and an effective set of modalities in a fast-growing industry.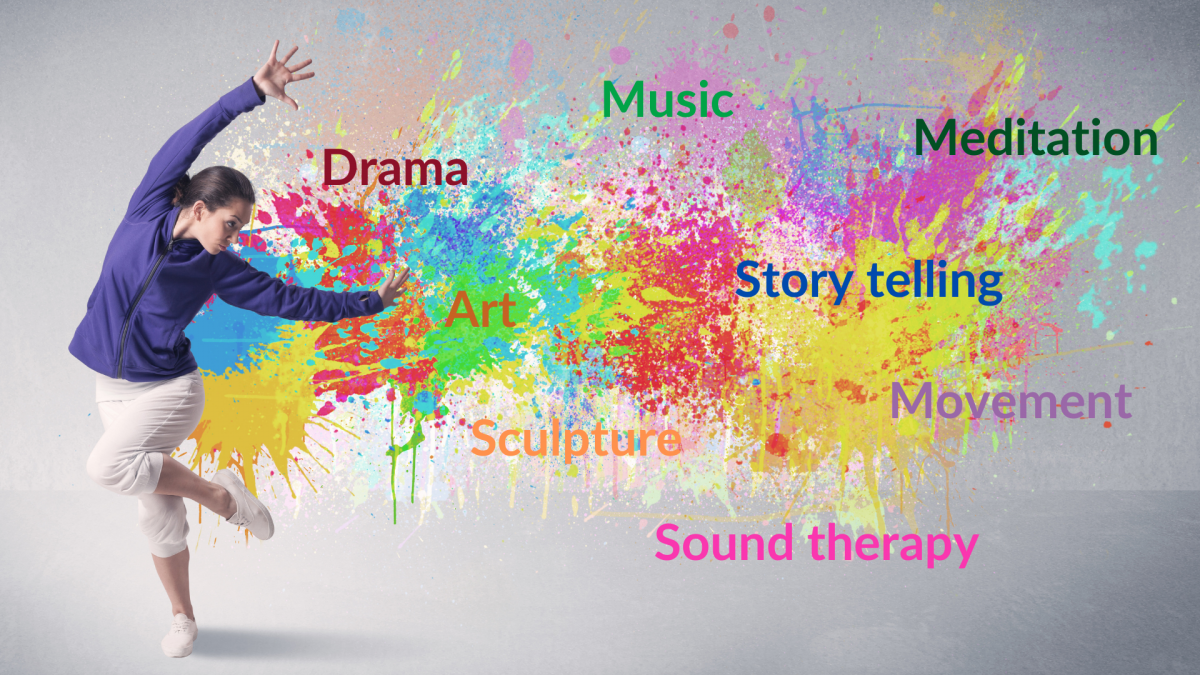 Who should do this course?
This course is perfect for creative people wanting to develop a sustainable new career. It is also highly valuable to teachers and healthcare workers who want to expand their skill set.

Suitable for all ages over 18 years, including mature-age students.

No previous experience or qualifications are required.

No artistic ability is necessary.
20 modules - completely online over 12 months.
12 weeks of holidays and study breaks are available.

High support with regular optional live classes via Zoom (and recordings to watch for when you cannot attend).
Regular live Zoom Masterclasses allow you to dive deep into the various topics in each module.
Visit our art gallery to see some of the amazing work our HICAT students have created
HERE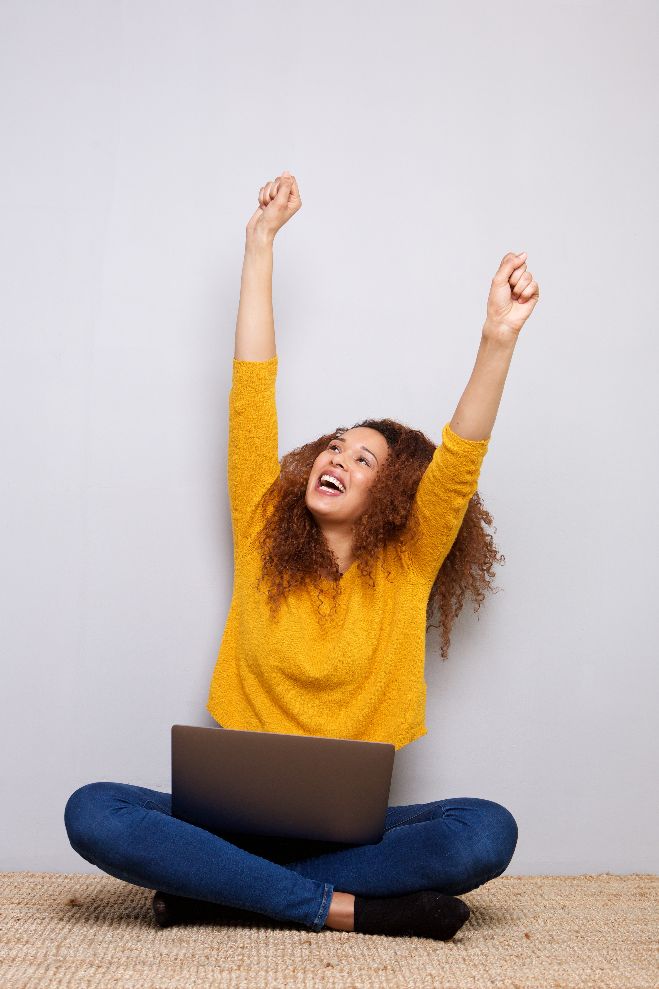 We make online learning effective,
simple, and fun!

DELIVERY
Mind Body Education offers training for the HICAT program completely online.
You can study from home at times that work for you.
Students read lectures and watch some videos. You will be asked to write essays, answer questions, and complete creative tasks. You will take photos of your completed artwork to send to your teacher, and you will sometimes need to make videos. It is not about artistic ability. There is no good or bad art. HICAT is about the healing journey and training you to guide others on theirs.

SUPPORT
There are plenty of live classes and support sessions for you to attend. We work with a variety of time zones to suit our international students, and we record support meetings and classes for you to watch later if you cannot attend.

You can contact your teacher via email or arrange a Zoom call if you need additional support.

There is also an exclusive student social media group where you can connect with your classmates, chat with your teachers and receive information, ideas, and inspiration.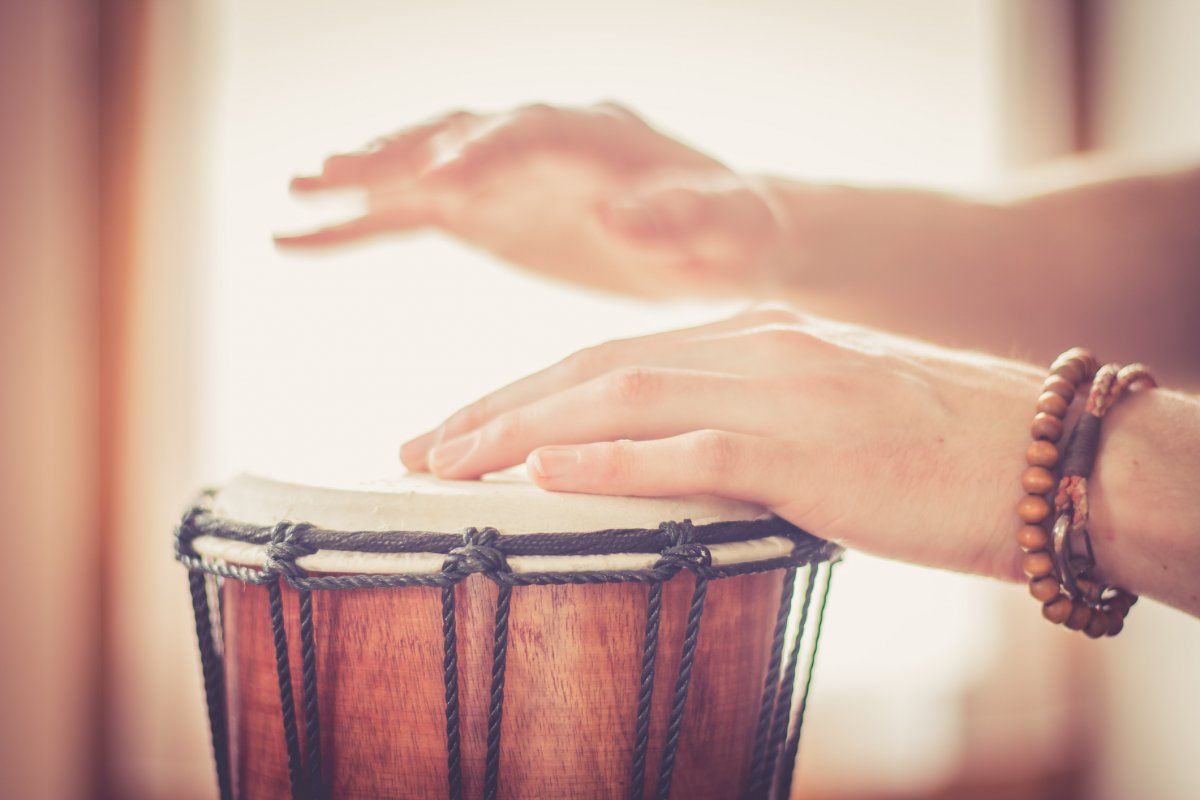 Diverse Applications
As a qualified Holistic Integrated Creative Arts Therapist, you can develop a career that is in line with your passion. You can run workshops, classes, and groups and see private clients or couples.
You can work in specialized areas like PTSD, stress management, mental, emotional, and physical healing, anxiety, addiction, relationships, spiritual development and so many more.

Aged Care
Aged care is one area where Holistic Integrated Creative Art Therapies make a powerful impact.
Regular participation in arts therapies can completely change the quality of life for many older people and assist in treating social issues like loneliness and loss of purpose through to conditions like dementia and hypertension.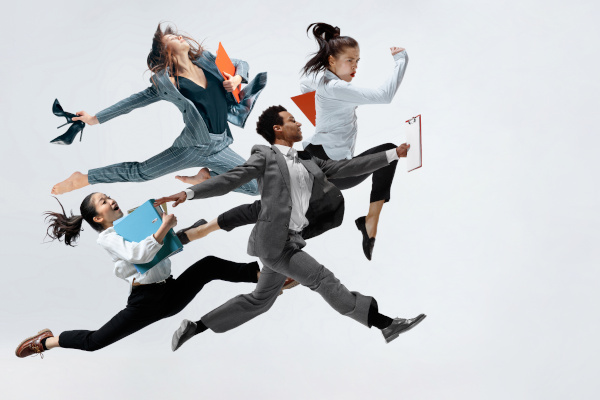 Corporate
Holistic Integrated Creative Art Therapists are in high demand in the corporate arena where they can contribute to positive work environments, less workplace stress, and reduced workplace bullying.
HICAT also helps to stimulate creativity and awaken leadership skills. This improves productivity and profitability making it a popular team-building program for smart corporate managers.
Children
If you want to work with children or already do, HICAT will provide you with highly effective skills which are valued by parents, medical professionals, childcare workers, and teachers.
Creative therapies help children express and process emotions, manage stress, self-regulate, and develop confidence and the ability to focus and concentrate.


HICAT is also extremely beneficial to children on the autism spectrum and their families.
This course will connect you with the best part of yourself.
Many graduates say it has changed their lives.
Course Content
The Holistic Integrated Creative Arts Therapy training program consists of 20 modules.
Each module takes around 10 to 15 hours to complete.
You can spend more time on your creative arts projects if you wish.
Students submit a module for assessment every two weeks.
The course needs to be completed within 12 months.

Deferrals and extensions are available in special circumstances.
Each class is divided into theory and practice sessions.
A great deal of time is spent exploring and participating in the creative arts and a wide variety of meditation styles, including movement meditation, mantra meditation, chakra meditation, guided creative visualization, mindfulness, and zen meditation.
Practical Topics Covered include:

· Tactile Therapy - Sculpture, Clay, Sand Play & Environmental Art Making

· Art Therapy - Paint, Watercolor, Pencils, Charcoal & Oil Pastels

· Music - Tribal Rhythms & Medicine Drums

· Dance & Movement Therapy

· Storytelling & creative writing

· Role Play & Drama Therapy

· Sound Therapy
Support Meetings:
Live Student support meetings are held weekly with your teacher.

Live Masterclasses with Isabelle Cunningham are held monthly.
Live Masterclasses with Ram Sony are held monthly.
Theory topics covered include:
·
The cause & effects of stress
· The mind/body connection
· Physiology of the brain
· Unconscious beliefs and mental patterns
· Creative therapies & health
· Why creative art therapies are effective
· Creative art therapies as emotional healing
· Creative art therapies for recovery & rehabilitation
· Art & developing intuition
· Sound, vibration & the body's cells
· Art Appreciation

· Interpretation & Diagnosis
· Compassion & non-judgment
Theory topics continued:
·
Personality types
· Working with anxiety disorders
· Working with grief & loss
· Working with depression
· Working in medical settings
· Developing community arts projects
· Meditation for every day
· Meditation in action through art
· Meditation with music and movement
· Gratitude & art journaling
· Holistic counseling skills for creative arts therapists
· Ethics, safety & professionalism
· Setting up your own practice
· Creating a specialized practice
· Resources, materials & equipment
· Marketing for creative arts therapists
· Legalities, insurance, and Joining associations
Internationally Industry Recognised
This course is recognized in 27 countries:
Oceania:
Australia &
New Zealand
UK and Europe:
United Kingdom, Ireland, Germany, France, Spain, Portugal, Denmark, Gibraltar, Liechtenstein, Iceland, Belgium, Luxembourg, Greece, Latvia, Sweden, Channel Islands, Norway, Estonia, Austria, Malta, Isle of Man, Netherlands
South Africa
United States
Canada
About using 'titles' after you graduate
Holistic Integrated Creative Arts Therapy (HICAT) is not the same as Art Therapy. In Australia, New Zealand, Hong Kong, Singapore, and many other countries, graduates can use any of the following titles:
HICAT Practitioner
Holistic Integrated Creative Arts Therapy Practitioner
Creative Arts Facilitator
Creative Therapist

If you live in the USA, Canada, the UK or anywhere else outside of Australia, New Zealand, Hong Kong or Singapore you can use any of the following titles:
Creative Arts Facilitator
Creative Therapist
HICAT Practitioner