Certificate in Meditation Teaching & Holistic Human Development - Online



Mind Body Education
Award-Winning Training For Holistic Therapists
Get your free eBook
Heal Your Life with Meditation
This little ebook will provide you with useful information, inspiration and insight to help you and your loved ones bloom into good health and vibrant wellbeing holistically.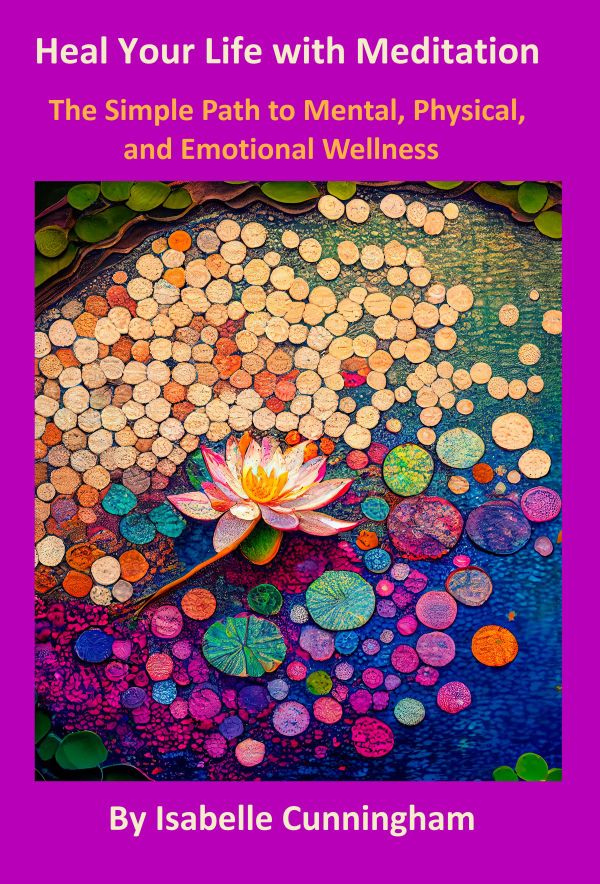 Certificate in Meditation Teaching & Holistic Human Development Online
12 weeks Part-time
Next intake:


December 19th 2023
OR January 30th 2024
Open to students in the USA, Europe, Asia and the UK
Enrolling NOW - Limited places

HIGH SUPPORT
10 hours of home study per week.
Weekly live Zoom class - One hour (attendance is optional).
Recordings are available for students who cannot attend.
Get additional support, and build connections and community through our exclusive FB student group.


This professional training program is industry-accredited and internationally approved with an award-winning training provider.
By the end of this program, you will be fully qualified, have a business plan, and be ready to step into your new holistic career - or expand your current wellbeing practice.
Find course fees, commencement dates, and enrolment forms below.
Gain the professional skills, industry knowledge, and confidence to build a rewarding holistic career.
Recognized certification:
(1) Meditation Teacher
(2) Holistic Counseling Skills for Meditation Teachers

Initials graduates can use:
MBE. MedTeach.
(Mind Body Education Meditation Teacher)


The perfect blend of science
and tradition to provide
self-empowering tools for good health and happiness.
The Meditation Teacher Training Program is the foundation course and the place to begin to build your career as a Meditation Teacher with international recognition and the opportunity for further study to develop your career if you wish.

You will explore a wide variety of traditional and contemporary meditation styles, learn how learning styles impact an individual's meditation practice, and discover the science of happiness

Learn about the causes and effects of stress (a recognized major contributor to serious illness), how to run fantastic classes, and how to support your clients and students on their journey of self-discovery and healing through the ancient practice of meditation, with holistic counselling skills.

You can start practising as a qualified Meditation Teacher upon completion of this training program, which includes industry-recognized modules on holistic counselling skills for Meditation Teachers.

You will also be invited to join the Mind Body Education Practitioner Support Network (completely free) to receive ongoing information, inspiration, and connection to community to help you start and build your career as a Meditation teacher.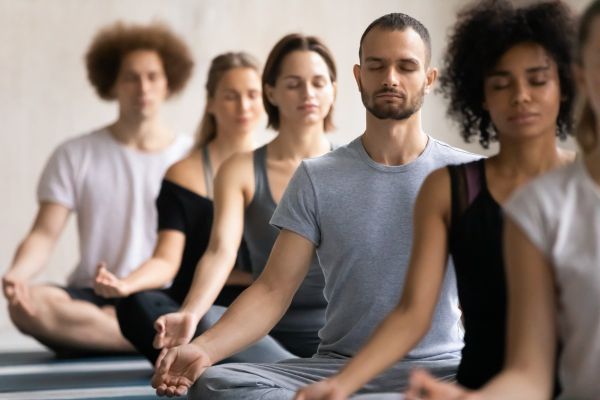 Who should do this course?
This course is perfect for people wanting to develop a sustainable new career in the wellbeing industry with a strong focus on self-empowering tools.

It is also great for trained holistic therapists who want to expand their skill set to include the scientifically proven health benefits of meditation as a therapy.

Suitable for all ages over 18 years, including mature-age students.

No previous experience or qualifications are required.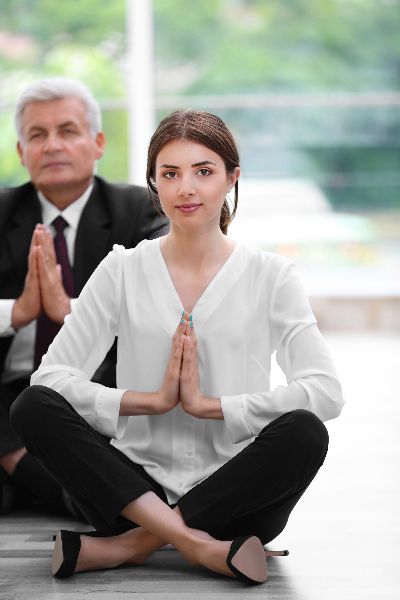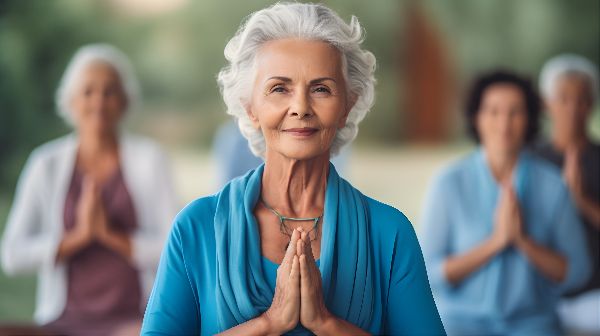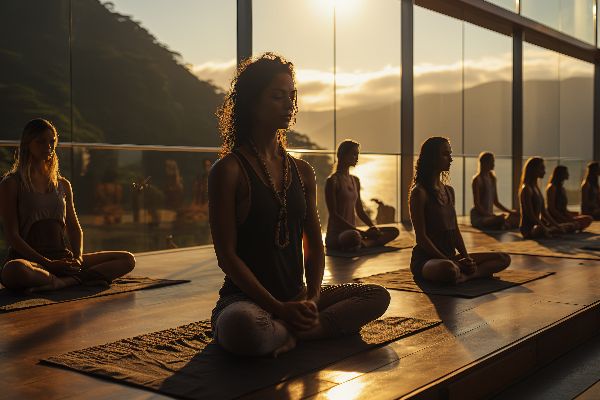 Become a Meditation Teacher.
If you're seeking a career that combines personal growth, financial stability, and the chance to make a positive impact in the world, this is the professional training pathway for you.
We believe meditation is the most important healing modality available.
There are many different meditation styles and techniques to suit
every person from all walks of life.
Meditation is easy and can be practised at any time and any place, with no equipment required.
Meditation is a fast and effective way to relieve stress.
Stress is a major cause of disease and illness.
Stress causes the immune system and many other bodily functions essential for good health, NOT to function properly. No amount of surgery, medicine or other healing programs can help a person fully recover from illness while they are trapped in the stress response.
Meditation allows the body to relax and repair.
An investment in yourself and your future
Course Fees




Next intake:

December 19th 2023

OR January 30th 2024

Paid in full on enrolment

=

$643 (USD) Save $200




Payment Plan




$200 (USD) paid on enrolment




Plus 10 weekly payments of $64.30 (USD)




Total

= $843 (USD)
Study Grant
The usual course fee is USD634 OR GBP505, which is AUD965 - The Study Grant fee reduces this fee by 50%, making it AUD482
Your course fees include:


1. An internationally industry-accredited, professional-level training course that is evidence-based and heart-centred, delivered via our user-friendly online platform.
2. Industry-approved certification that will allow you to practice legally as a meditation teacher and stress management consultant, offering coaching, training and holistic counselling to groups and private clients.
3. Your certification will allow you to get professional insurance, join relevant industry associations and participate in elective further education in this field if you wish.
4. You will have the opportunity to expand your online learning through regular Zoom classes with the course creator, Isabelle Cunningham.
5. You will be supported and guided through your course by a fully qualified, holistic teacher who will create an exciting, interactive, safe and inspiring online learning environment for you, no matter what your current level of training or experience is.
6. Once you graduate, you will be able to join the MBE Practitioner Support Network and receive ongoing support, resources and connection to a thriving community to help you establish and build your new career completely free.
7. You will be able to connect with your teachers and classmates anytime and build community and connection through our exclusive FB students group.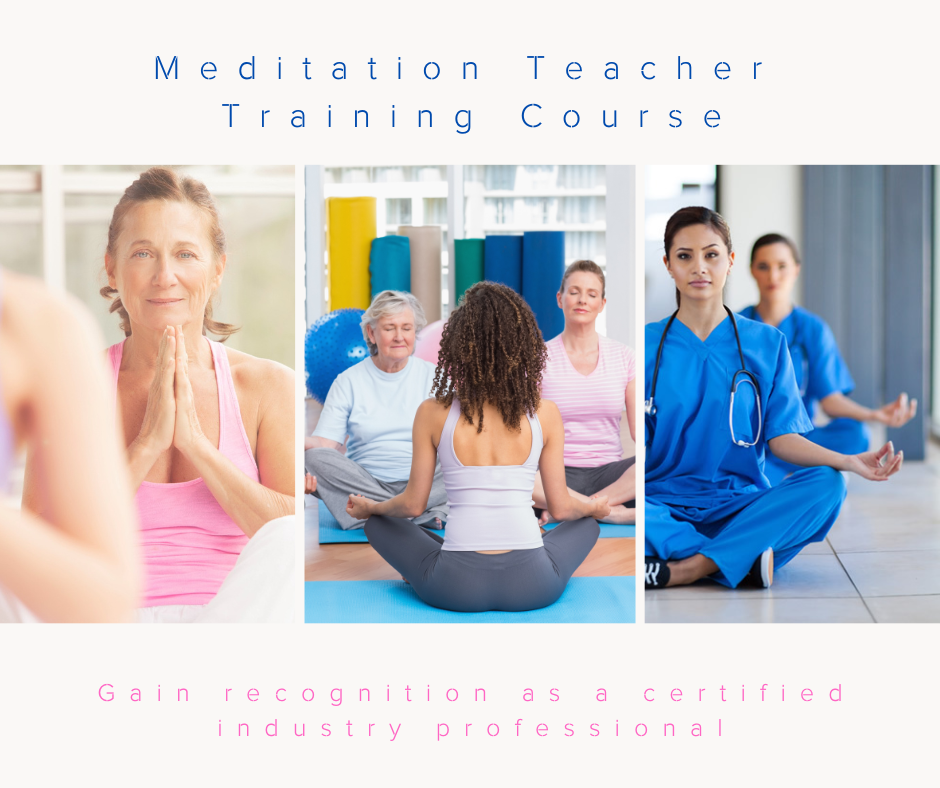 This course contains the following modules.

Module One
Foundation studies in meditation
History and theory of meditation Meditation in the western world Brainwaves in meditation
Meditation techniques and styles
Developing meditation routines Deepening and refining your practice

Module Two
Understanding the cause & effects of stress
Understanding stress Psychological causes of stress
The fight-or-flight response Physiology of the stress response
Human behavioral manifestations of fight-or-flight
Negative effects of the stress response in humans
Positive stress
Stress management
Meditation development and practice
Chakra meditation
Concentrative meditation
Mindfulness meditation

Module Three
Foundations of human happiness
The psychology of happiness
Subconscious programming and reprogramming
States of mind
Fundamentals of self-image
The pursuit of happiness
Subconscious programming and reprogramming
Guided meditation (creative visualization)

Module Four
Tools for healing
Tools for healing
Positive thinking skills
Foundations of mind-body medicine
Meditation as a healing tool & hypnotic states
Journaling and gratitude
Understanding affirmations
Tools for developing a positive self-image
Meditation as a healing tool
Movement meditation

Module Five
Meditation styles and techniques
Poses and positions
Breathwork
Chakras and energy meditation
Guided meditation & creative visualization
Mantras and affirmations in meditation
Gentle seated movement meditation (formally chair yoga)

Module Six
Teaching skills
Before you teach
Talking to groups
Answering questions about meditation
Leading guided meditations
Overcoming obstacles to meditation practice
Creating safe and effective teaching environments
Group leadership skills

Module Seven
Working with specific groups
Teaching various meditation styles
Working with teenagers
Working with people with physical disabilities
Working with people with emotional disorders
Working with health care professionals
Business clients and corporate groups
Dealing with difficult clients

Module Eight
Counselling & coaching skills for meditation teachers
A client-centered approach
Your role as a holistic counselor
Building the foundations of happiness
Equipment
Outcomes of holistic counseling
Holistic counseling sessions
Assessment and introspection
Goal setting
Listening skills

Holistic counseling tools for meditation teachers
● Life charting
● Reflection time
● Needs assessment chart
● Gratitude journal
● Worry time
● Positive thinking skills
● Affirmations
● Meditation as a healing tool

Module Nine
Designing and facilitating classes and workshops
Designing courses and workshops Integrity and intentions
Setting the scene
Creating strong foundations for your groups
Understanding learning styles
Choosing your teaching style
Terrific teaching techniques and tips
Student management
Working with seniors
Choosing venues

Module Ten
Virtual, corporate, and community settings
Corporate stress management workshops
Approaching community groups and organizations
Volunteer and community work
Teaching online – Using Zoom
Corporate stress management

Module Eleven - Online
Holistic small business management
Ethics and Professionalism
Your public profile
Fundamentals of customer service Maintaining student/client records
Charging for your services
Running a small home office
Joining organizations
Insurance and legalities

Module Twelve - Online
Marketing: The key to success
Understanding the power of branding Targeted marketing and advertising
Building your community
How to find and use free advertising
Public image
Two-hour Zoom workshop with Isabelle Cunningham to help you set up your new meditation teaching business and plan your marketing strategies. -
You can watch the Zoom workshop as a recording if you are unable to attend the live workshop.
Final review
Your graduation

Internationally Industry Recognised
This course is recognized in 27 countries:
Oceania:
Australia &
New Zealand
UK and Europe:
United Kingdom, Ireland, Germany, France, Spain, Portugal, Denmark, Gibraltar, Liechtenstein, Iceland, Belgium, Luxembourg, Greece, Latvia, Sweden, Channel Islands, Norway, Estonia, Austria, Malta, Isle of Man, Netherlands
South Africa
United States
Canada