Master Practitioner of Holistic Counselling



Mind Body Education
Award-Winning Training For Holistic Therapists
Get your free eBook
Healing from Within
Discover how to use the tools professional holistic counsellors use to support and empower yourself and your loved ones on the journey of healing from depression, anxiety and PTSD.


Are you ready to step into a fantastic career as a Holistic Counsellor?
We can help you gain an internationally industry-approved qualification and the skill, confidence and support you need to build a thriving career that combines personal growth, financial stability, and the chance to make a positive impact in the lives of others.
Master Practitioner of Holistic Counselling Training Program
One year part-time
40 weeks of intensive study in four 10-week blocks aligned with Queensland state school terms and no classes during Queensland state school holidays.
Classes are held from 9:00 a.m. to 2.30 p.m. every Tuesday at our Sunshine Coast campus in Nambour, with a 30-minute lunch break.
Approximately 5 hours of homework each week.
Internationally Industry Accredited
Commencement date: Tuesday, January 23rd 2024.
Course Location: Mind Body Education, Sunshine Coast Campus, Nambour. Queensland, Australia.
Multiple Certifications:
Ten industry-approved certificates leading to qualifications in five IICT-recognized modalities.
(1) Meditation
(2) Holistic counselling skills for meditation teachers
(3) Meditation therapist
(4) Holistic Empowerment Coaching
(5) Holistic Counselling
Initials graduates can use:
Mbe.HolCouns.
(Mind Body Education Master Holistic Counselling)
No previous qualifications or experience are required.
Suitable for people over 25 years, including mature-aged students.
LIMITED PLACES - STUDENT NUMBERS CAPPED
Our Master Practitioner in Holistic Counselling training course is designed to equip you with the tools and techniques needed to excel in the field.
With our award-winning curriculum and experienced faculty, you'll gain a comprehensive understanding of holistic counselling and develop the skills to support clients on their transformative journeys.
Industry-accredited, award-winning and recognized internationally, this program will elevate your career prospects and open doors to exciting opportunities within the holistic counselling field.
This course is recognized in 27 countries:
Oceania: Australia & New Zealand
UK and Europe: United Kingdom, Ireland, Germany, France, Spain, Portugal, Denmark, Gibraltar, Liechtenstein, Iceland, Belgium, Luxembourg, Greece, Latvia, Sweden, Channel Islands, Norway, Estonia, Austria, Malta, Isle of Man, Netherlands
South Africa
United States
Canada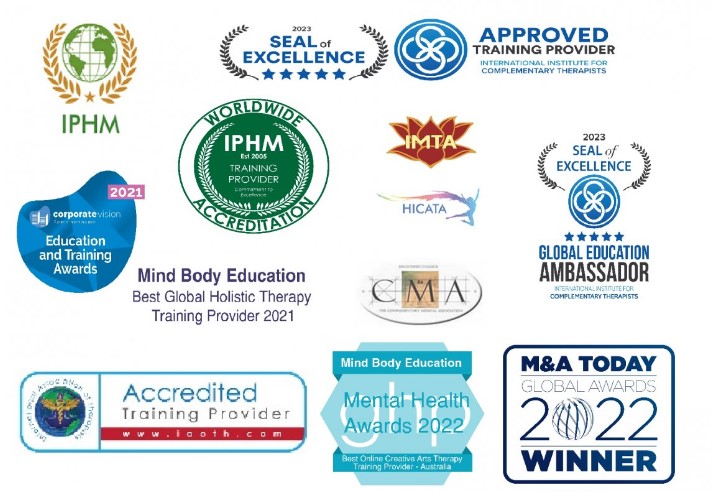 Who should do this course?
This course is perfect for people wanting to develop a sustainable new career in the wellbeing industry with a strong focus on self-empowering holistic counselling and life coaching tools.

It is also great for trained holistic therapists, teachers, and others who want to expand their skill set to include holistic counselling skills.

Suitable for all ages over 25 years, including mature-age students.

No previous experience or qualifications are required.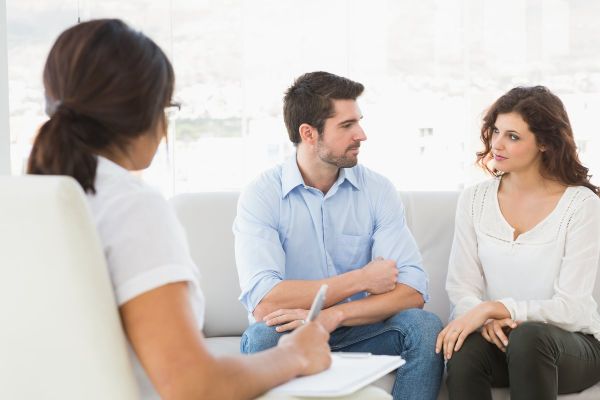 An investment in yourself and your future
Limited Places
This course commences at our Sunshine Coast campus in Nambour, Queensland, on Tuesday, January 23rd 2024
Course Fee Payment Options
Paid in full on enrolment
- $5,500 Includes GST -
SAVE $1,100
from payment plan amount.
Payment Plan -
Four equal payments of
$1,650

Due dates:
$1,650 due on enrolment
$1,650 due on Monday, 15 April 2024
$1,650 due on Monday, 8 July 2024
$1,650 due on Monday, 30 September 2024

Total fee - $6,600
Includes GST
EARLY BIRD FEE - $4,400 (Save $1,100) when paid in full on enrolment before November 30th 2023
Recognized prior learning:
Only graduates of the MBE Certificate in Meditation Teaching OR Holistic Integrated Creative Arts Therapy Practitioner course can enrol in this program to upgrade to the Master Practitioner in Holistic Counselling and save $1,000 off the normal course fee. Please contact us if you wish to enrol with RPL.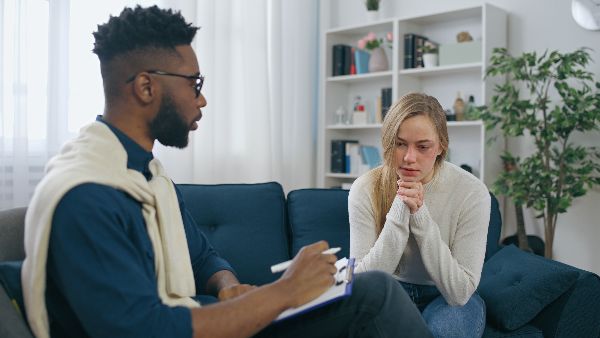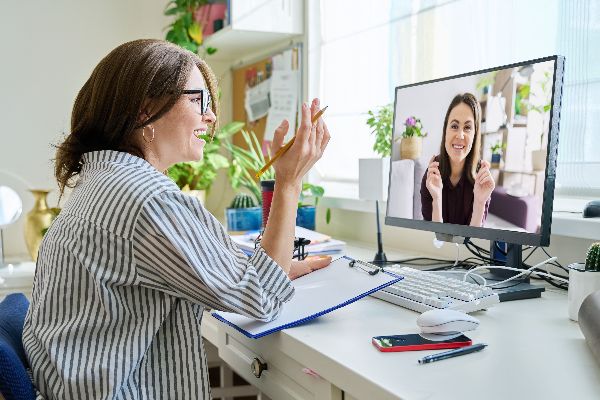 Your course fees include:
1. An internationally industry-accredited, professional-level training course that is evidence-based and heart-centred, delivered live in a holistic classroom near you.
2. Multiple

Industry-approved c

ertifications -

10 industry-approved certificates leading to qualifications in five IICT-recognized modalities -
that will allow you to practice legally as a Holistic Counsellor offering coaching, training and holistic counselling to groups and private clients.
3. Your certification will allow you to get professional insurance, join relevant industry associations and participate in elective further education in this field if you wish.
4. You will have the opportunity to study with the course creator, Isabelle Cunningham, who brings 40 years of holistic counselling experience and the wisdom gained through training literally thousands of therapists over the past 15 years.
5. Once you graduate, you will be able to join the MBE Practitioner Support Network and receive ongoing support, resources and connection to a thriving community to help you establish and build your new career completely free.
6. You will receive all your printed course materials and access to the online training dashboard.
Course Content
Week 1 to 6
Unit One
Meditation Teacher Certification
Course content

History and theory of meditation

Meditation in the western world

Brainwaves in meditation

Meditation techniques and styles

Developing meditation routines

Deepening and refining your practice

Understanding stress

Psychological causes of stress The Fight-or-flight response

Physiology of the stress response Human behavioural manifestations of fight-or-flight Negative effects of the stress response in humans Positive stress

Stress management Meditation development and practice

Chakra meditation

Concentrative meditation

Mindfulness meditation The psychology of happiness

Subconscious programming and reprogramming

States of mind

Fundamentals of self-image The pursuit of happiness Subconscious programming and reprogramming Guided meditation (creative visualisation) Tools for healing

Positive thinking skills

Foundations of mind-body medicine

Meditation as a healing tool & hypnotic states

Journaling and gratitude

Understanding affirmations Tools for developing a positive self-image

Meditation as a healing tool

Movement meditation Poses and positions

Breathwork

Chakras and energy meditation

Guided meditation & creative visualisation

Mantras and affirmations in meditation Gentle seated movement meditation (formally chair yoga) Before you teach Talking to groups & group leadership skills

Answering questions about meditation

Leading guided meditations

Overcoming obstacles to meditation practice

Creating safe and effective teaching environments Group leadership skills Teaching various meditation styles

Working with teenagers

Working with people with physical disabilities

Working with people with emotional disorders

Working with healthcare professionals, Business clients and corporate groups

Dealing with difficult clients: A client-centred approach

Your role as holistic counsellor Building the foundations of happiness Equipment Outcomes of holistic counselling

The holistic counselling sessions

Assessment and introspection

Goal setting

Support Part Listening skills

Holistic counselling tools for meditation teachers

Designing courses and workshops

Integrity and intentions

Setting the scene

Creating strong foundations for your groups

Understanding learning styles

Choosing your teaching style

Terrific teaching techniques and tips

Student management

Working with seniors

Choosing venues

Corporate stress management workshops – Includes corporate teachers' course manual.

Approaching community groups and organisations

Volunteer and community work

Teaching online – Using Zoom Corporate stress management Week 7 to 9
Week 7 to 9
Unit Two

Certificate in Autonomic Nervous System Realignment Therapy

Course Content
Introduction

How will you be able to use autonomic nervous system reprogramming

The study of the ANS (autonomic nervous system)

Dr. Bruce Lipton

Language

The three brains

The autonomic nervous system

Neurochemicals

The endocrine system

Module summary

The Autonomic Nervous System (ANS)

The Amygdala

The Central Nervous System (CNS)

The Autonomic Nervous System (ANS)

What a nerve consists of

The evolution of human consciousness

Homeostasis

The heart brain

The Gut-Brain

Reprogramming the autonomic nervous system by changing our perceptions and beliefs

Finding beliefs to change

Belief-changing technique
Required Reading:
Beyond the Relaxation Response: How to Harness the Healing Power of Your Personal Beliefs by Herbert Benson MD
The Biology of Belief: Unleashing the Power of Consciousness, Matter and Miracles by Bruce H. Lipton PHD
Week 10 to 12
Unit Three


Certificate in Brain-Body Medicine Course Content
Course content

Introduction to Brain-Body Medicine (Psychophysiology)

The Role of the Brain-Body Therapist (Psychophysiology Therapist)

Introduction to Brain Body Medicine

The Physiology of Belief

Traumatic Beliefs

The Power to Heal

The Faith Factor and How to Provide it

Providing Evidence for Your Clients

Placebo – The Science Behind Brain Body Medicine

Diagnosis and Seeking the Cause of Illness

Guiding Clients to Self-diagnose and Healing

Psychophysiology Diagnostic Tools

How to Work with Damaging Belief Systems and Conditioning

Medical Meditation

Writing the Prescription

Tools for the Psychophysiology Therapist

Incorporating Creative Therapies Required Reading:
Required Reading:
Mind Over Medicine: Heal Your Thoughts Cure Your Body by Lissa Rankin MD
Meditation as Medicine: Activate the Power of Your Natural Healing Force by Dharma Singh Khalsa MD
Week 13 to 15
Unit Four
Certificate in Advanced Holistic Counselling for Meditation Teachers

Course Content

Introduction to Advanced Holistic Counselling

Seeing Clients – Individual and Group Therapy

Humanistic Psychology

Emotions and Counselling

Relationship Counselling and Counselling for Couples

Counselling Young Adults

Trauma Counselling

Counselling Clients with Depression

Mediating

Running Group Counselling and Therapy Sessions

Fight or Flight and the Relaxation Response Review

Powerful Tools for Holistic Counselling

Creative Expression Therapy
Required Reading:
The Games People Play by Eric Berne PhD
Week 16
Unit Five
Certificate in Holistic Online and Telephone Counselling

Course Content
introduction to telephone counselling

Using Zoom and other online platforms for counselling

Outline of the counselling call

The seven core principles of telephone counseling

Feelings are key

Active listening

Minimal encourages

Reflection of content

Exploration of feelings

Open and closed questions

Guidelines for summarizing

Basic telephone counselling communication guidelines

Barriers to effective communication

Listening skills

Self-care

Warnings and contras - When not to use telephone counselling

Domestic violence and suicidal clients

Role-play exercises
The telephone counsellor's role play handbook by Kerry Doolan
Telephone Counselling - A Handbook for Practitioners by Maxine Rosenfield

Week 17
Unit Six
Certificate in Holistic Grief and Loss Counselling

Course Content

Introduction to grief and loss counselling

What is grief?

Healing the wounds of grief

Grief takes time

The journey through grief

The grief processes

The role of the holistic grief counsellor

The pitfalls to avoid

Influencing factors on grieving

Resources and referrals

Complicated grief

Depressive grief and clinical depression

Dealing with Acute Emergency Situations (AES)

The grief counselor's role in AES

Guidelines for grief counselling

Counselling the dying

Taking care of yourself Debriefing
Week 18
Unit Seven
Certificate in Holistic Trauma and Abuse Counselling

Course Content
Introduction to trauma and abuse counselling

Trauma

How healing happens

Foundational Relationship Attachment Concepts

Abuse

Treatments and Solutions

The Role of Love in Healing from Trauma and/or Abuse

Earned Secure Adult Attachment
Earned Secure Adult Attachment by Kerry Doolan
Week 19

Unit Eight
Certificate in Holistic Marriage and Relationship Counselling

Course Content
Introduction to holistic marriage and relationship counselling

Benefits of holistic marriage and relationship counselling

Issues to consider

Attachment Styles

Communication Styles

Issues for a couple to consider

Love Maps

Strategies for success in making marriages work

Meditation as an effective modality in relationship mediation.
Required Reading:
Wired for Love: - How Understanding Your Partner's Brain Can Help You Defuse Conflicts and Spark Intimacy by Stan Tatkin PsyD. MFT.

Week 20
Unit Nine
Certificate in Holistic Therapies for PTSD
Introduction to Post-Traumatic Stress Disorder

Understanding PTSD

The vagus nerves

Foundational Relationship Attachment Concepts

The effects of abuse and neglect in early life

The effects of depression, stress, and anxiety

Treating depression

Understanding panic attacks

Working with grief and loss

Tools for managing PTSD

Using art therapy to treat PTSD

Designing meditations for PTSD

Talk therapy and PTSD

Designing programs and workshops for PTSD

Self-care for PTSD counsellors
Required Reading:
The body keeps the score by Bessel Van Der Kolk
Week 21
Unit Ten
Certificate in Inner-Child Work

Course Content
Types of Childhood Trauma

Theta waves and the realm of imagination

The wounded child

Tools, exercises, and activities for working with the inner child

Designing Inner-Child healing programs and workshops
Required Reading:
Heal Your Inner Child by Glenn Harrold FBSCH Dip C.H.
Week 22 to 23
Unit Eleven
Holistic Counselling Skills

Course Content
• Creating safe environments
• Client Centred Therapy
• Understanding Anger
• Anger Managementter
• The Polyvagal Theory
• Ethics for Holistic Counsellors
• Incorporating Creative Therapies
• Client Assessment

Required Reading:
Holistic Counselling - A New Vision for Mental Health by Dr Patricia Sherwood
The Polyvagal Theory in Therapy: Engaging the Rhythm of Regulation (Norton Series on Interpersonal Neurobiology) by Deb A. Dana Week 24 - 26


Unit Twelve
Holistic Counselling Skills

Course content

Case Studies

Clinical Practice
Week 27 to 36
Unit Thirteen
Holistic Psychotherapy

Course content
Meditation as Therapy

Introduction to holistic psychotherapy

Psychodynamic Therapy

Family Therapy

Dialectical Behaviour Therapy

Interpersonal Therapy

Thought Field Therapy

Sand-play

Rebirthing-breathwork

Neuro Linguist Programming

Hypnotherapy

Emotional Freedom Technique

Expressive

Drama and Role Play Therapy

Art Therapy

Acceptance and commitment therapy (ACT)

Week 37
Unit Fourteen
Master Practitioner of Holistic Counselling Thesis

Course content
• Research and write a Master Practitioner of Holistic Counselling Thesis.
• Develop ideas based on acquired knowledge and accumulated experience.
• Complete a major research project.
• Create a substantial piece of writing to demonstrate in-depth knowledge of selected topics
Week 38
Unit Fifteen
Holistic Small Business Management Ethics and Professionalism
Your public profile

Fundamentals of customer service Maintaining student/client records.

Charging for your services

Running a small home office

Joining organizations

Insurance and legalities
Week 39 to 40
Unit 16
Marketing: The key to success Understanding the power of branding Targeted marketing and advertising
Course content

Building your community

Marketing for holistic therapists

Public image

Final review
Graduation Ceremony and Dinner December 2024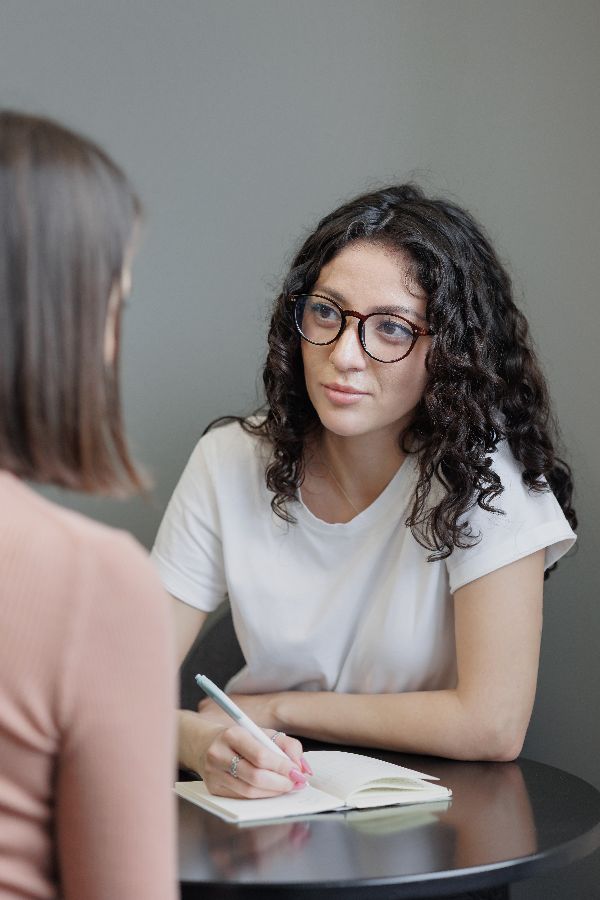 Why Choose Holistic Counselling?
Conventional counselling and holistic counselling are two distinct approaches to addressing mental and emotional well-being.

While both aim to support individuals in their personal growth and healing, they differ in their underlying philosophies, treatment methods, and perspectives on the human experience.
Conventional counselling, also known as traditional or mainstream counselling, typically follows a more structured and symptom-focused approach. It often focuses on diagnosing mental health conditions and employing evidence-based interventions to alleviate symptoms and promote psychological well-being.
Conventional counselling commonly utilizes techniques such as cognitive-behavioural therapy (CBT), psychoanalysis, or solution-focused therapy, among others. The emphasis is on understanding and treating specific symptoms or problems, often within a shorter timeframe.
In contrast, holistic counselling takes a broader view of individuals and acknowledges the interconnectedness of mind, body, and spirit.

Holistic counselling considers not only the symptoms or challenges presented by clients but also their overall well-being and quality of life. It recognizes that mental and emotional health are influenced by various factors, including physical health, lifestyle, relationships, and spirituality.
Holistic counselling aims to address the whole person and seeks to promote balance and harmony in all aspects of their lives. Holistic counselling incorporates a range of therapeutic techniques and modalities that extend beyond traditional talk therapy. It may involve mindfulness practices, meditation, energy work, expressive arts therapy, nutritional guidance, body-centred techniques, and other complementary approaches.


The goal is to facilitate self-discovery, self-empowerment, and self-healing, enabling individuals to tap into their inherent wisdom and inner resources. One of the key distinctions of holistic counselling is the emphasis on preventive care and promoting long-term well-being. Rather than solely focusing on symptom relief, holistic counsellors work with clients to cultivate self-awareness, resilience, and a sense of purpose. They encourage clients to take an active role in their healing journey and may provide guidance on lifestyle changes, self-care practices, and holistic approaches to managing stress.
Another important aspect of holistic counselling is its recognition of the unique needs and experiences of each individual. It respects cultural diversity, personal beliefs, and values, and seeks to create a safe and inclusive space for clients to explore their concerns and aspirations. Holistic counsellors often foster a collaborative and holistic therapeutic relationship, where clients are seen as partners in their own healing process.
In summary, while conventional counselling focuses on diagnosing and treating specific symptoms or issues, holistic counselling takes a more integrative and comprehensive approach to support individuals in their overall well-being.
By considering the mind, body, and spirit as interconnected, holistic counselling aims to promote self-awareness, balance, and a deeper understanding of one's inner self. It empowers individuals to cultivate their innate healing capacities and make meaningful changes in their lives, ultimately fostering holistic well-being and personal growth.
Why is the Certificate of Meditation Teaching part of this Holistic Counselling course?
Incorporating a Certificate of Meditation teaching as part of a Holistic Counselling course can be seen as an integration of complementary practices aimed at enhancing the overall well-being and effectiveness of individuals pursuing a career in holistic counselling.
Here are some reasons why this integration might be beneficial:
Mind-Body Connection:
Holistic counselling emphasizes the mind-body-spirit connection. Meditation is a practice that enhances mindfulness and awareness, allowing individuals to connect with their inner selves and achieve a state of mental calmness. This practice aligns with the holistic approach, emphasizing the importance of mental and emotional well-being.
Stress Reduction and Relaxation:
Meditation is known for its ability to reduce stress and anxiety and promote relaxation. Stress reduction is a fundamental aspect of holistic counselling as it contributes to the overall balance and harmony of an individual's well-being. Teaching meditation techniques equips future counsellors with tools to help their clients manage stress effectively.
Enhanced Therapeutic Skills:
Learning meditation techniques can enhance a counsellor's ability to guide clients in developing relaxation skills, mindfulness, and self-awareness. These skills are valuable in promoting a client's holistic healing and personal growth.
Emotional Regulation and Self-Awareness:
Meditation supports emotional regulation and self-awareness, crucial aspects of holistic counselling. By understanding and managing their emotions, individuals can engage more effectively with their clients and guide them towards emotional balance and self-awareness.
Comprehensive Holistic Approach:
Including meditation education aligns with a comprehensive holistic approach, encompassing mental, emotional, physical, and spiritual aspects. It broadens the counsellor's toolkit, enabling them to address clients' needs on multiple levels, promoting a more thorough and effective healing process.
Client-Counsellor Relationship:
Teaching meditation can deepen the bond between a counsellor and their clients. When counsellors have personal experience with meditation and mindfulness, they can empathize with their clients' experiences, making the therapeutic relationship more profound and supportive.
Personal and Professional Growth:
Learning to teach meditation can facilitate personal growth for the individuals in the course, enhancing their self-awareness, emotional intelligence, and coping skills. This personal growth can positively impact their ability to provide empathetic and effective counselling to clients.
Integration of Eastern and Western Approaches:
I
ntegrating meditation into a counselling course combines traditional counselling approaches with Eastern practices. This integration acknowledges the value of diverse perspectives and techniques, promoting a more comprehensive and inclusive approach to counselling.
In summary, incorporating a Certificate of Meditation teaching as part of a Holistic Counselling course can enhance the counsellors' skills, deepen their understanding of the mind-body-spirit connection, and align with the overall philosophy of holistic well-being and healing.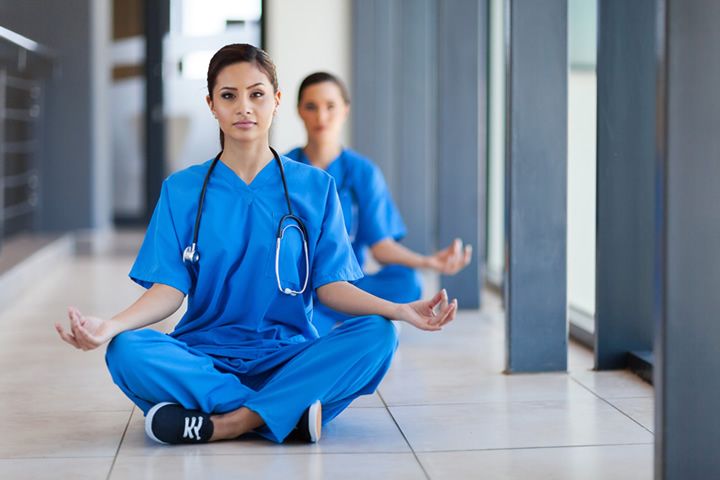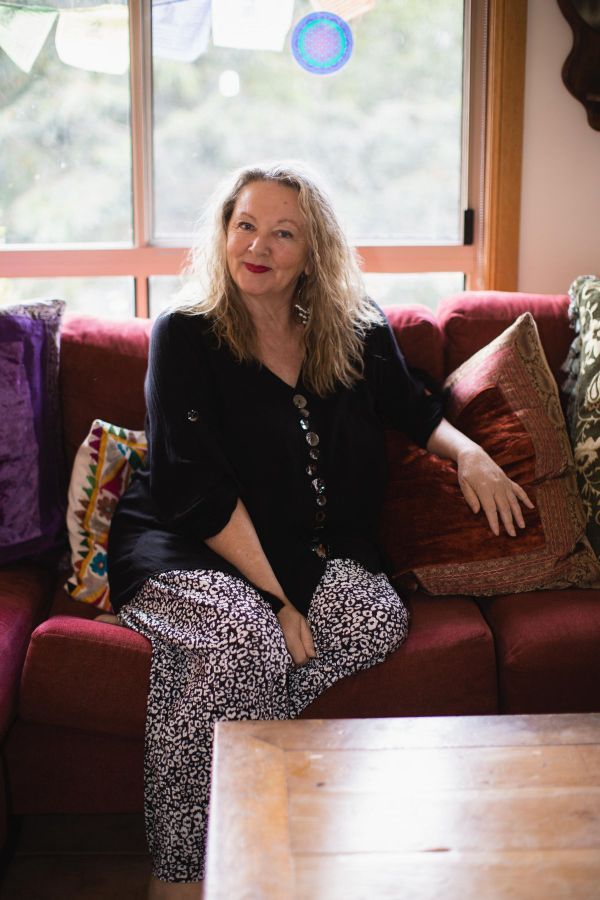 Course Facilitator - Isabelle Cunningham
Isabelle Cunningham, your course facilitator, brings over 40 years of industry experience and a wealth of knowledge to the training program.
As the Founding Principal of the Inner-Voyage College since 2008, Isabelle has dedicated herself to making self-awareness-focused therapies accessible to all individuals. Her expertise spans various disciplines, including Meditation, Holistic Psychology, Creative Arts Therapy, Holistic Counselling, and Herbal Medicine.
As an author, Isabelle has developed comprehensive training programs such as Meditation Teaching & Holistic Human Development and Holistic Integrated Creative Arts Therapies. She is also actively involved in postgraduate course development and research.
Isabelle's commitment to excellence in education is demonstrated by her role as Head of Course Development and Senior Teacher.
Isabelle's contributions have been recognized and valued globally. She is a member of prestigious organizations such as the International Association of Meditation Instructors, the International Institute of Complementary Therapists, the Association for Humanistic Psychology, the International Society for Ethical Psychology and Psychiatry, and the Complementary Medical Association.
Moreover, Isabelle serves as a board member and founder of the Inner Voyage Holistic Human Development Association and the International Meditation Teachers and Therapists Association.
Isabelle's internationally approved and industry-accredited practitioner training courses have garnered acclaim and are now offered in more than 20 independent training organizations worldwide. Her passion for empowering individuals through self-awareness and healing shines through her work, inspiring students to embark on transformative journeys.
With Isabelle's guidance, participants in this training program can expect a comprehensive and enriching learning experience that equips them with the skills to make a positive impact in the field of holistic therapy and counselling.